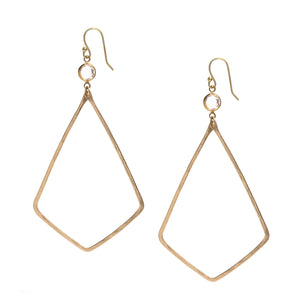 Elongate your face and add dimension with this diamond-shaped design.  The Diamond-shaped gold earring and ear hook is made of 14k gold-filled wire while the swarovski bezel is plated in 18k gold. 
These can be made with or without the swarovski bezel. Please check out accordingly.
Handmade with Aloha in Los Angeles, CA.